August 2019
| Sun | Mon | Tue | Wed | Thu | Fri | Sat |
| --- | --- | --- | --- | --- | --- | --- |
| | | | | 1 | 2 | 3 |
| 4 | 5 | 6 | 7 | 8 | 9 | 10 |
| 11 | 12 | 13 | 14 | 15 | 16 | 17 |
| 18 | 19 | 20 | 21 | 22 | 23 | 24 |
| 25 | 26 | 27 | 28 | 29 | 30 | 31 |
Calendar


Archetype
: An original model of a person, object, or concept from which similar instances are derived, copied, patterned, or emulated. In literature, an archetype is merely a defining example of a personality type. The accepted use of archetype is to refer to a generic version of a personality. In this sense "mother figure" can be considered an archetype and instances can be found in various female characters with distinct (non-generic) personalities. [from Wikipedia]
Ex. Stock characters, most commonly used in Commedia dell'Arte
Some examples are :
Harlequin (Arlecchino), the clown/servant
Columbina, the smart, sexy girl, sometimes a servant
El Capitano, the cowardly general who pretends to be brave
El Dottore, the doctor who seems smart, but really is not
Pantalone, the perverted, sex-driven old man
The Innamorati, the lovers
Exact names of stock characters changed over the years, but the characteristics remained similar. Other authors often used these characteristics in their characters, the most famous being William Shakespeare.
Commedia dell'Arte masksStream of Consciousness
: Writing that attempts to reproduce all the twists and turns of the mind, it gives the written equivalent of the author's or character's thought processes. As a literary technique, it is accredited to Edouard Dujardin(1861–1949) of France, and was also used by Virginia Woolf and William Faulkner, as well as many others.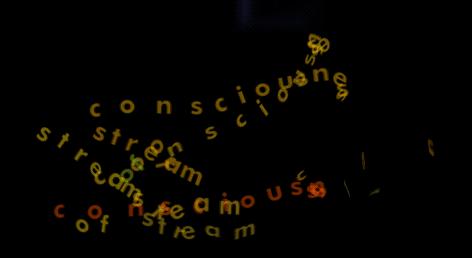 Walt Whitman




Posts

: 22


Join date

: 2008-09-11




---
Permissions in this forum:
You
cannot
reply to topics in this forum